---
LITTERS PLANNED FOR 2022        
Belgenbeau have some exciting litter plans for 2022 and beyond.  With the importation of our new boy Archie – Nadir Bererac de hu (Imp Hgy) (Mister T de la Belgerie x Keke Bergerac De Hu) there will be some interesting Terveren and Groenendael puppies not only from Belgenbeau but from other quality litters.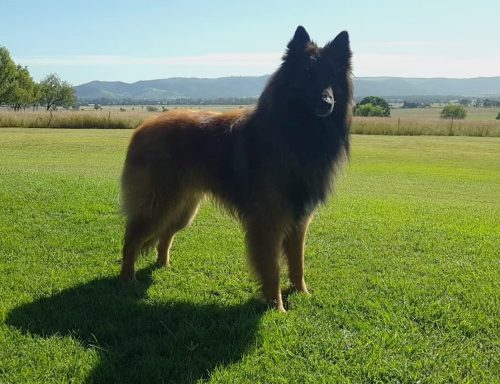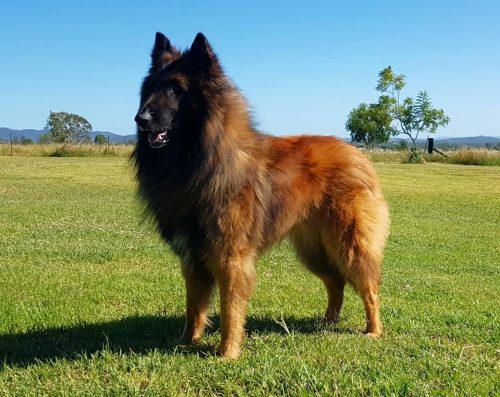 Also – in conjunction with AusBelge (David Cain) we have imported a new Malinois boy from France!!  Shark – Sharrack du Val de Dyle (sr Ch. No Cash du Hameau St-Blaise x Alta Escuela Lockita)
PLEASE CLICK HERE FOR PUPPY APPLICATION FORM   
We are planning a joint litter as well as some exciting plans with our Belgenbeau girls.
LITTERS PLANNED FOR 2020/2020         
PLEASE CLICK HERE FOR PUPPY APPLICATION FORM   
Email to: belgenbeau@gmail.com
Groenendael / Tervueren Litter – 2020         (This litter is lovingly raised on Puppy Culture methods)
Bear

Georgia

Belgenbeau Vabel The Bear

Teangibelge Georgia (AI)

(Groenendael)

(Tervueren)

PUPPIES READY TO GO EARLY JANUARY  2021 – Performance/Show/Pet

Bear is the son of the stunning  Vasya – Multi BIS, AM GCHB Querido de la Terre Sauvage – Semen (Imp Hgy) (and Grandson of the famous Ackley Clever Canin ) and Bella – Belgenbeau XL Northern Lights

Georgia is the granddaughter of  the famous Amigo of the Home Port. (CSAU , TAN ch, TATD, ECU, Brevet Travail , SR 2004, PE, RE 2012, Many BOB and BISS – TAN CH)  Amigo produces dogs of incredibly stable temperament and nice working drive.  Georgia is no exception.

From this combination we expect excellent Type and outstanding Temperament
Groenendael / Tervueren Litter – 2020         (This litter is lovingly raised on Puppy Culture methods)
Aspen

Kora

(Tervueren)

Imported by L Trotter

(Tervueren)

Bred by  L Trotter – loved by Peter Jansen

PUPPIES EXPECTED 2020 – Performance/Show/Pet

More details to come including Health Test results and Pedigree

PLEASE CLICK HERE FOR PUPPY APPLICATION FORM

From this combination we expect excellent Type and outstanding Temperament